Discussion Starter
·
#1
·
<div id="post_message_1661165">
Hi Guys and girls, my name is Terry and I bought
my wife a new Juke 1.6 DIG-T with premium pack. So far very impressed
with the little car, wife loves it, never shuts up about it lol. I
myself only get to drive it every 10 weeks for 2 weeks as I live and
work in Saudi Arabia, where as my home is in the UK.</font> I also have a
Nissan Skyline R33 GTST as you can see in my Avatar and a Holden
Commodore 5.7L V8 in Saudi Arabia. I must say I swear by Nissan's, my
Skyline is 14 years old and never missed a beat, hence why we went for
the Juke, as well as the wife liking it's very unique look.
When I picked up the Juke, I noticed that the engine had a rather loud
ticking noise on idle, which being an Engine Technician I was a bit
concerned about. However after the dealership had a look, they confirmed
they all were the same and the injectors were just loud. Apart from
that, very happy, just got to resist adding carbon fiber to it, as that
is what my Skyline is covered in.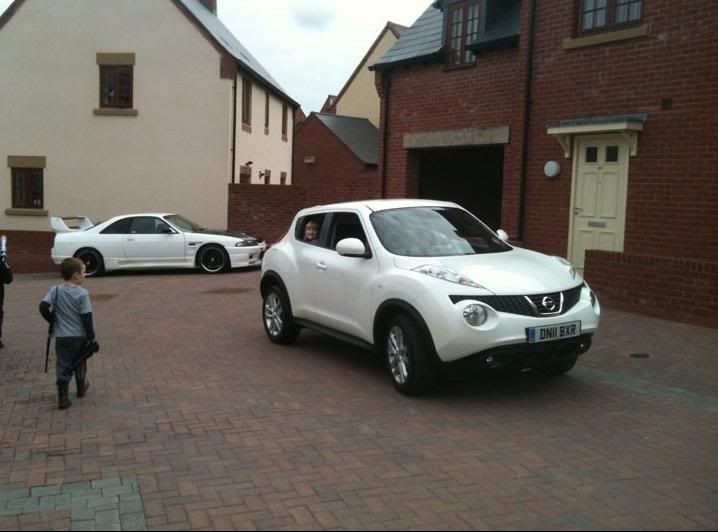 Edited by: F1carbon